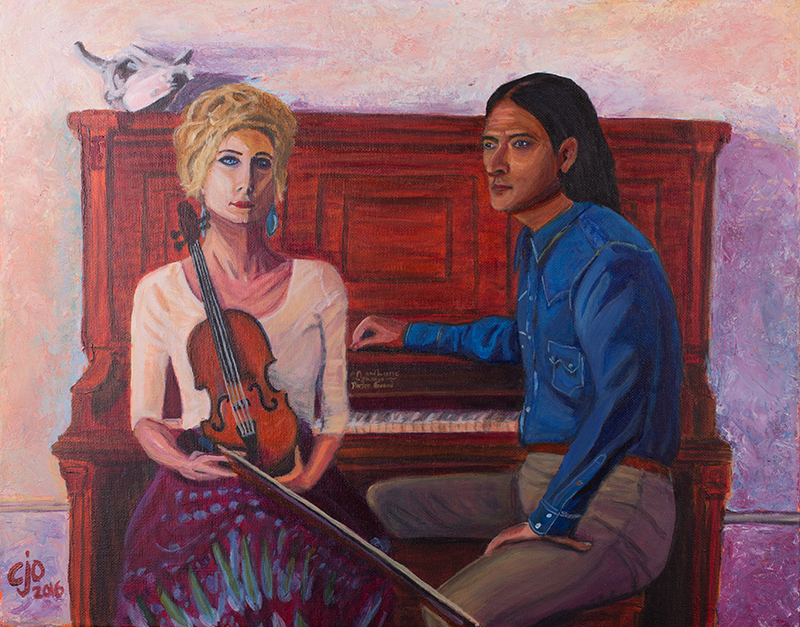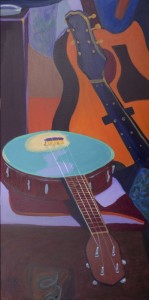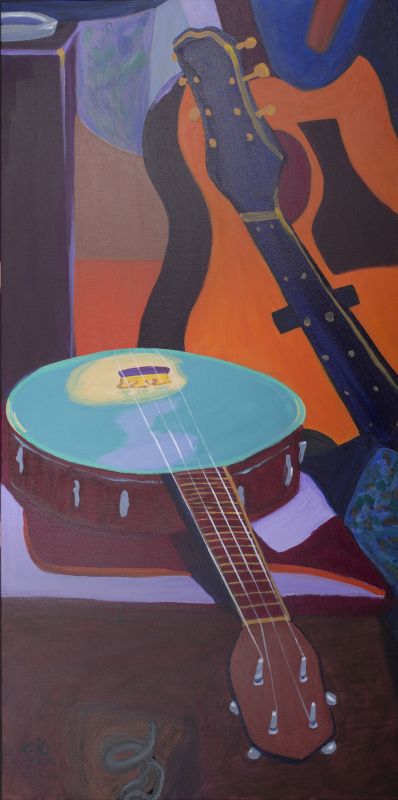 House Concerts in South Austin
My wife and I host house concerts as part of our continuing effort to encourage appreciation of local live music, beverage, and food. Many of my paintings have been inspired by these events or by the musicians who have graced our living room with their fine performances. You can click on any of the images here to view or purchase.
We fully support the house concert concept and encourage you to do so, also. Please try to enjoy some live music at least once a month and pay the artists like any other fine artisan. We are fortunate to have some of the best music around performed right in our living room.
If you would like to attend a future Oglesby Hose Concert, send me a message, either email or through social media, and I'll supply you with details.
View Pretty Cool Art at a House Concert
I have around one hundred of my original paintings hanging on the walls of our home, most are for sale. Our house concerts are a good opportunity to see Pretty Cool Art up close, and you might find a good deal.
What is a House Concert?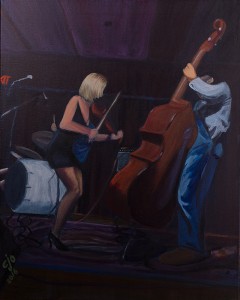 Many of you probably have attended some fine house concerts but for the uninitiated, here is what you can expect at your first house concert.
Unique Intimate Music Performance
A House Concert is an intimate live music performance held in the privacy of the host's home. Usually, the crowd is smaller than a public music venue, and guests have received private invitations. The audience is seated in a comfortable home environment, rather than a noisy crowded bar or club, and the audience is expected to be seated and pay attention during the performance, as in a seated auditorium. This is a great opportunity for performers to communicate directly and intimately with an audience who will respectfully appreciate the performance.
Cover Charge?
Guests are expected to pay a cover charge gratuity, a donation, with the money going directly to the performer. Most "true" house concert presenters do not operate with a profit motive. House concerts are a safe and fun way for a performer to make money for their performance by dealing with an appreciative host and audience rather than worrying about the traditional business hazards of dealing with public live music venues and promoters. Believe it or not, some venues do not have the musicians' best interest at heart. We LOVE our artists and give them the respect they very much deserve!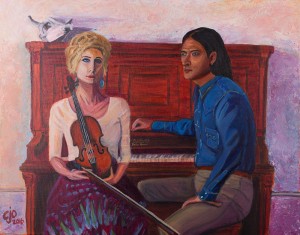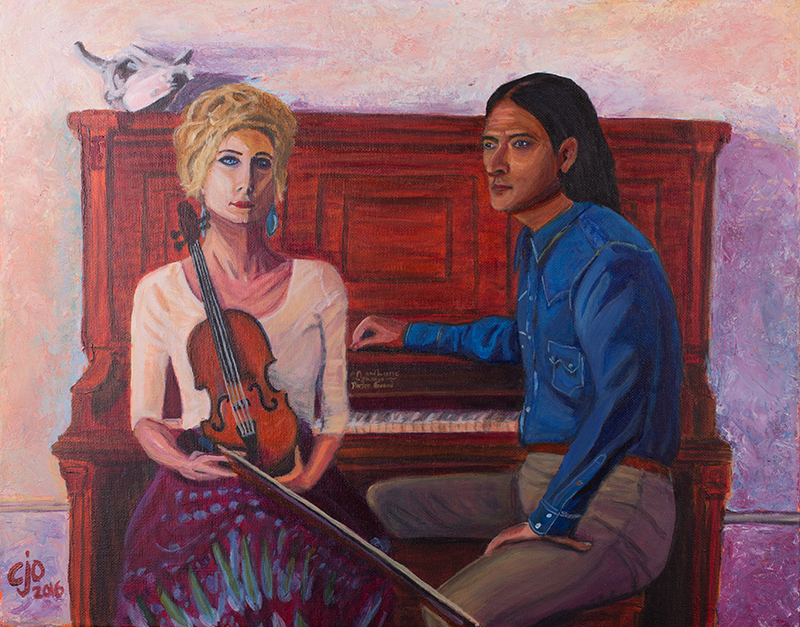 Food & Drink
Most house concerts feature food or a meal. Many house concerts are "pot luck" with guests bringing dishes to share but often the host will provide light food and drink. Alcohol is either provided for no cost by the host or guests may BYOB. When the artist is not performing, guests are encouraged to socialize and enjoy themselves as at any other private party.

Oglesby House Concerts
If you love original music by Texans with heart and soul, or if you simply have wanted to see the Oglesby's living room which has been called the unofficial Lubbock Music Consulate to South Austin, then y'all come on over and see us, kick off your shoes and enjoy a night of South Austin magic. Feel free to BYOB and to share your favorite potluck dishes!
A feast for the senses with good friends. 
Upcoming Oglesby House Concerts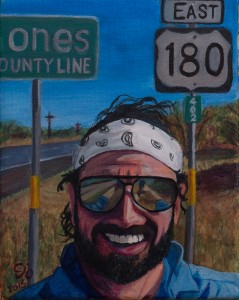 2/27/16: Colin Gilmore
3/26/16: Bob Livingston
Past Oglesby House Concerts
 7/11/09: Amanda Shires & Rod Picott
9/18/09: Lesley Sawyer with Brian McRae & Aaron Hatmaker
3/6/10: Bob Livingston of the Lost Gonzo Band
3/16/10: SxSW'10: Drew Peterson, MN, & Bradley Smith, Sudan TX
7/3/10: Robin Griffin & Tony Adams
10/15/10: Colin Gilmore with Jon Notarthomas
2/12/11: The Prairie Scholars a.k.a Andy Eppler & Jessica Eppler, with Doctor Skoob
6/18/11: The Doodlin' Hogwallops (from Alpine TX) with guests from La Tampiquena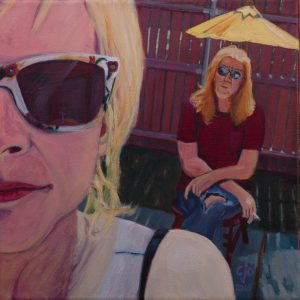 11/19/11: Tori Vasquez & Micah Vasquez, with guest Junior Vasquez
4/7/12: Poko Lambro (Anthony Garcia & Violet Lea)
6/23/12: Doctor Skoob aka Doug Haines
11/8/14 John & Maureen Chambers
6/13/15 Brandon Adams with Jon Young
7/19/15 Neil Trammell & the Doodlin Hogwallops (with Matt Lara & Blake Whitmire)
8/22/15 Jenni Dale Lord & Steve Lott
10/24/15  Outlier (Anthony Garcia & Melanie Lenau)
12/9/15 Hayden Huse "Walk Across Texas"