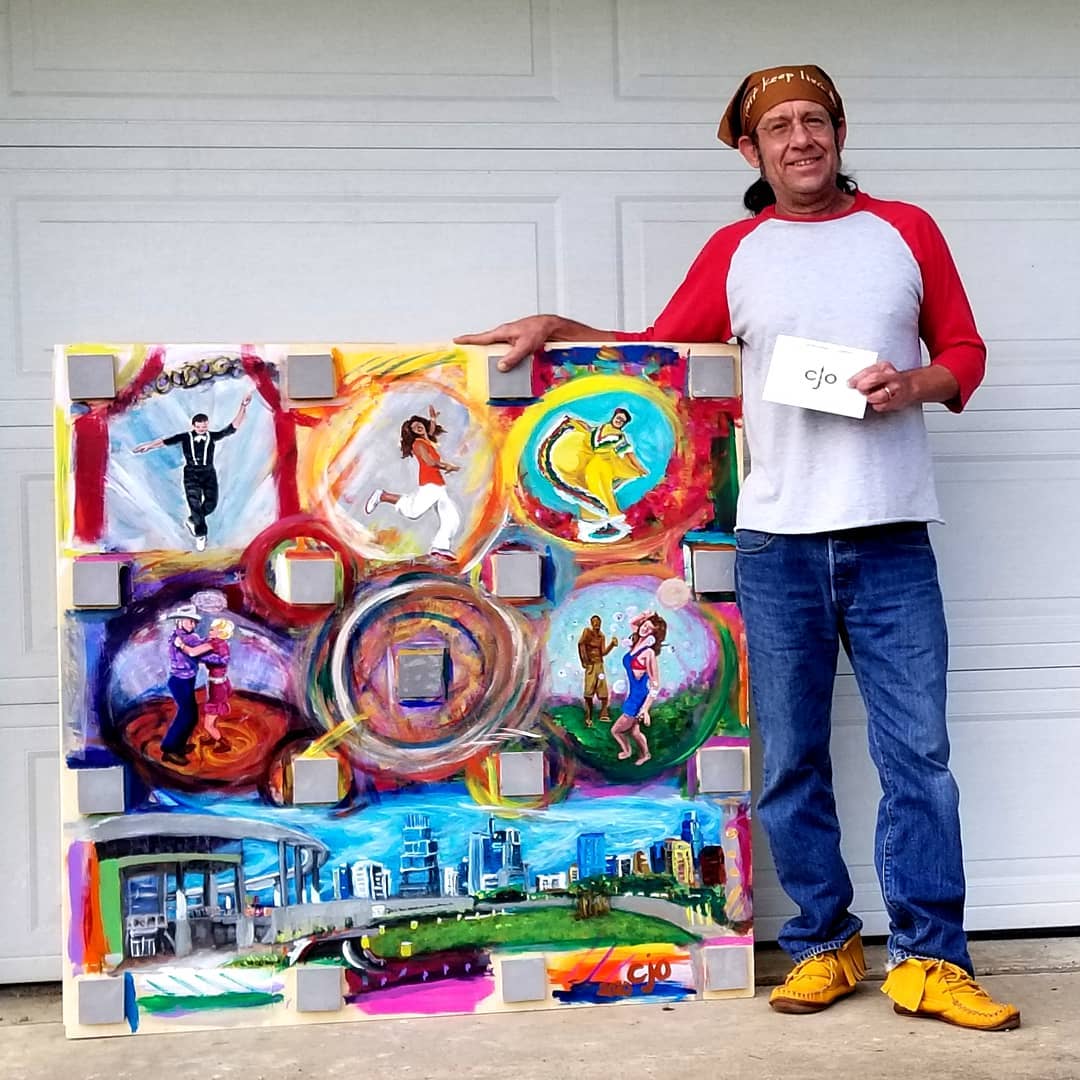 Dance Floor Art Project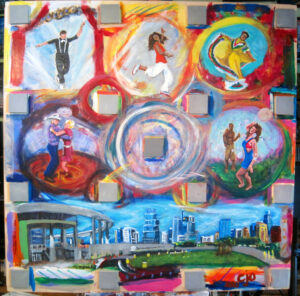 I am pleased an honored to have participated in Tapestry Dance Company's Weaving Art into Life Project 2020.
I created this original acrylic painting, which i call "Dance Around Austin!", on the reverse side of a 4×4 section of practice dance floor to be auctioned off as a fundraiser for Tapestry, a truly unique Austin Arts institution.
Dance Around Austin!
In my dance floor art project, Dance around Austin! I have depicted many diverse Austinites celebrating life through various forms of dance, literally all around the skyline viewed from south Austin's Long Center which is home to many of Tapestry Dance Company's  performances. The title is also a command, so get get out there and DANCE AROUND AUSTIN!