Event Calendar Spring 2017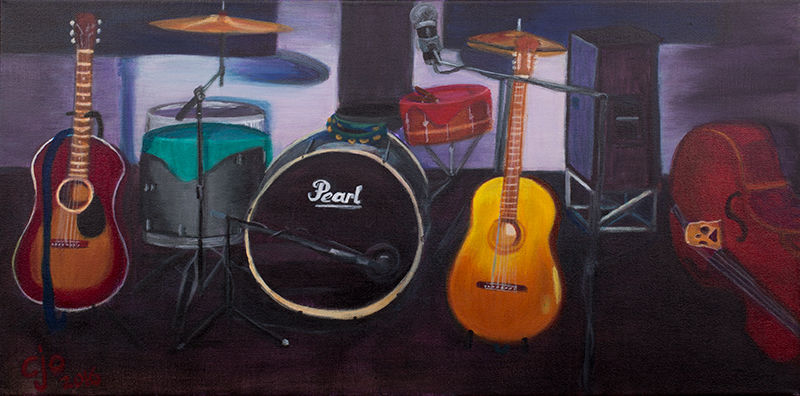 Art Festivals, House Concerts, and Open House
See & purchase your favorite of many original Pretty Cool Art paintings by artist Christopher J. Oglesby during several public and private events in Spring 2017, and you can get prints, books & other cool merchandise, too!
Pretty Cool Art Spring 2017 Calendar
Sat. Feb 25


Austin Modern Home Tour
Artists Christopher J. Oglesby will host a private collection of his artwork featured in a modern home in south Austin (address TBA). The Austin Modern Home Tour features an array of amazing architecture by some of Austin's most innovative and exciting architects, designers and homebuilders.
Sat. March 4


Oglesby House Concert

featuring Doug Strahan
Oglesby House Concerts are private events in the home of artist Christopher J. Oglesby; all interested people are invited to attend upon request via our social media sites. Sat Mar. 4 features guitarist & songwriter Doug Strahan of Chili Cold Blood, Memphis Strange, LA TAmpiquena, The Good Neighbors, etc.
Fri. – Sun. March 31 – April 2


Art City Austin

at Palmer Event Center
Art City Austin is Art Alliance Austin's art fair and festival, returning for its 67th year on March 31st – April 2nd, 2017 at the Palmer Event Center in downtown Austin Texas. Art City Austin is unique in its pairing of an art fair featuring 25 contemporary art galleries with an art festival featuring 125 self-represented artists from across the country. Chris Oglesby will feature many of his Austin & central Texas themed paintings.
Sat. & Sun. April 22-23
Lubbock Arts Festival

at Lubbock Memorial Civic Center, 1501 Mac Davis Lane Lubbock, Texas
Artist Christopher J. Oglesby will have many of his west Texas themed paintings on display for sale at the 38th annual Lubbock Arts Festival. Lubbock is Oglesby's hometown. He will also have available personalized signed copies of his book Fire in the Water, Earth in the Air.

Sat. May 13
Boerne Art Waddle

(address TBA)
This is the second year in a row that Chris Oglesby is proud to participate in the Art Waddle,  a festive outdoor event held on neighborhood sidewalks and yards on the second Saturday in May. In 2017, the Waddle falls on May 13. People stroll streets at their own pace, chatting with artists, making friends and enjoying the day, perhaps partaking of a refreshment offered by one of the artists.The Waddle is  held in the "Flats," Boerne's funkiest neighborhood. Over the last decade the Flats has become a diverse, reinvigorated zone where modest older residences mingle with new and imaginative architecture. It's a place for the creative side of Boerne.
Sat. May 20
Oglesby House Concert

featuring Wolverton, details TBA